Last year I published an analysis of the steps I took over the past 2 years, this year I decided to update with the newest data from 2017.  I've seen my daily steps decrease by 17% to 8,024.  My daily goal was to reach 10k steps, but I only managed to achieve that 83 days (23% of the time).
Temperature
Last year I pointed out how the temperature has an effect on the number of steps I take.
123% more likely to take +15k steps when it's warmer.
143% more likely to take less than 2,000 steps when it's cold.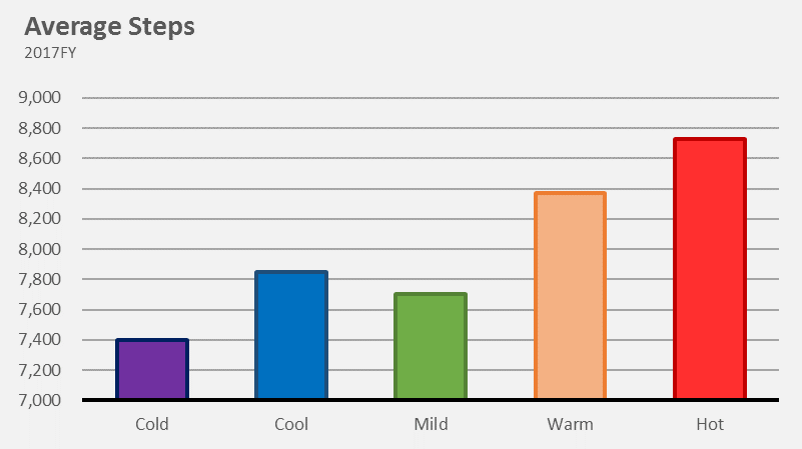 Location
In June I visited London and Europe to see the French Open.  I tried to pack as much into the trip as possible, which meant I spent most of my time walking.
Back in America, I noticed that living near a subway station in Brooklyn has drastically decreased the steps I take compared to my old apartment in Manhattan's East Village which was 1/2 mile from the closest subway.  I now average 7,978 daily steps when I start my day in Brooklyn.
YoY, I've seen my daily steps decrease 17% which I attribute to the decrease in +10k step days.  In Brooklyn 24% of my days were 10k steps or more, in Manhattan, that amount was double, with half of my days hitting 10k.
Week Days